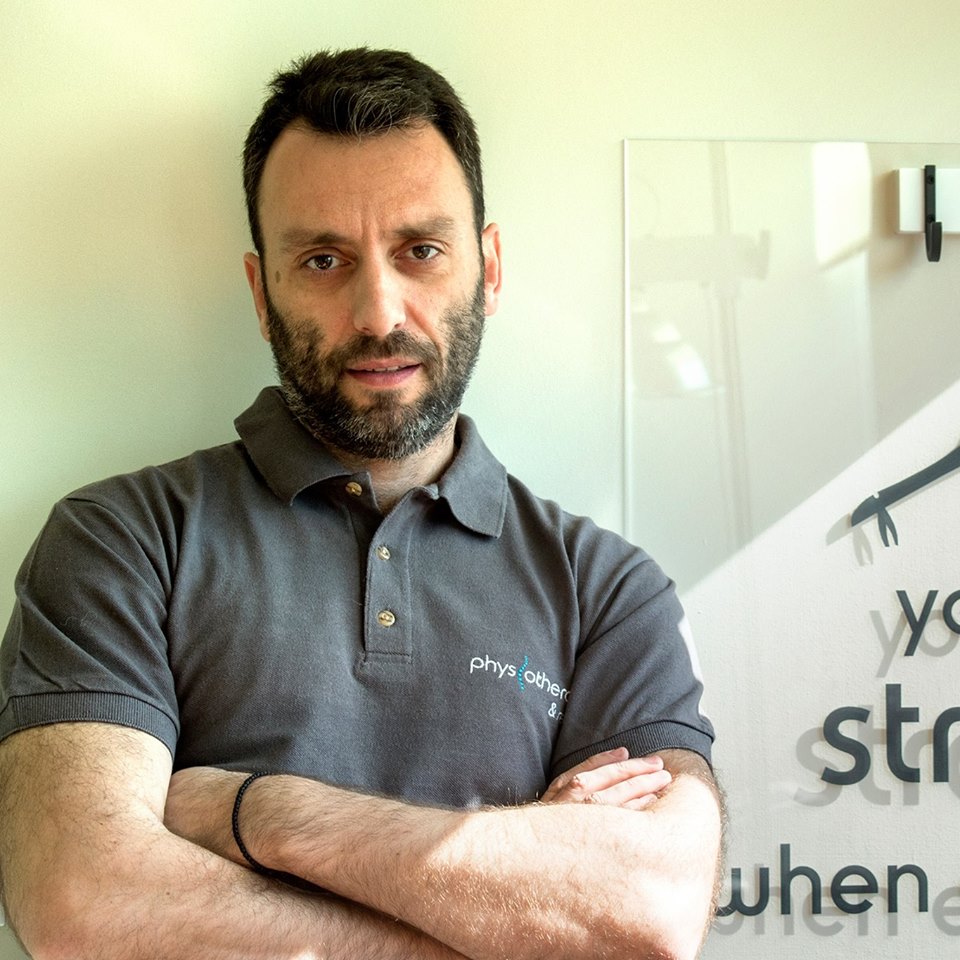 Vangelis Theodosopoulos graduated 2002 from the Physiotherapy Department of the ATEI. Lamia is a member of the Panhellenic Association of Physiotherapists.
He owns it Physiotherapy & Rehab, of a specialized physical therapy center for the treatment of musculoskeletal injuries and diseases of the spine and co-owner of the center Athens Scoliosis – Spine Rehabilitation Clinic.
With years of experience in physical therapy rehabilitation, He holds in sports physiotherapy.
From the beginning of his career he specialized in diseases of musculoskeletal limb and spine, especially in injuries - injuries associated with orthopedic and sports.
Formerly the partner PHYSIO PRAXIS Maroussi Chr. Karvounidis from 2003-2016 He has worked in clubs. Vangelis Theodosopoulos now belongs to its rehabilitation team Men's National Soccer Team.
He is a certified instructor of technical Ttool- IASTM (soft tissue mobilization techniques using special tools) has attended , specialized and certified in various physical therapy techniques , as well as methods (SEAS / SCHROTH) Special physiotherapeutic exercises Scoliosis (PSSE) and orthosomias.
Physiotherapy Center Physiotherapy & Rehab
Amazonon 37 & Iasonidou 59-61 Elliniko
Tel: 2109607585
Mob: 6947994887