EATS Schroth Camp - Intensive Individual Programs
EATS Schroth Camp
Description:
Το EATS- Camp is an intensive group treatment program for patients with scoliosis according to the original method of Katharina Schroth. Camp is primarily adapted for patients with idiopathic scoliosis and kyphosis (including Scheuermann disease). The program can only be done under the supervision of ISST Schroth certified therapists.
The purpose of this intensive program is:
to educate patients about their own specific type of curve and how it affects their posture,

to teach patients the home exercise program (HEP) that aims to adjust-correct the posture of a body affected by scoliosis or kyphosis using their own ability to self-correct at all three levels of the body,

teach them how to use the principles of the Schroth method in daily life activities (ADL) to ensure continuous active correction throughout the day

to stabilize the corrected posture, Emphasizing the importance of adherence to the HEP home exercise program and daily ADL activities

in the case of patients with a corrective trunk guardian, learn at least one exercise wearing the guardian.
Structure
Το EATS- Camp can last 7 until 10 days. Regardless of the duration, daily treatment should be 4,5 hours, divided into three sessions 1,5 hour with a break between sessions
On the first day patients are evaluated individually and an exercise program at home is prescribed based on their own specific curve and abilities.
Each group consists of 5-8 patients.
At the end of the program the participants receive instructions for continuing the program at home.
Who cares?
Το EATS- Camp can be attended by participants over 10 years with idiopathic scoliosis or kyphosis. Patients should have a recent x-ray no older than 3-6 months.
Patients should wear clothing that facilitates exercise.
Girls: Hair held high - leggings - sports bodice or swimsuit top
Boys: Shorts.
Participants who have a guardian should have him / her with them.
Next EATS Schroth Camp : It will be announced
Intensive Individual programs.
Conservative treatment can also be performed in the form of individual intensive programs lasting one or two weeks.. The sessions have a total time of three hours.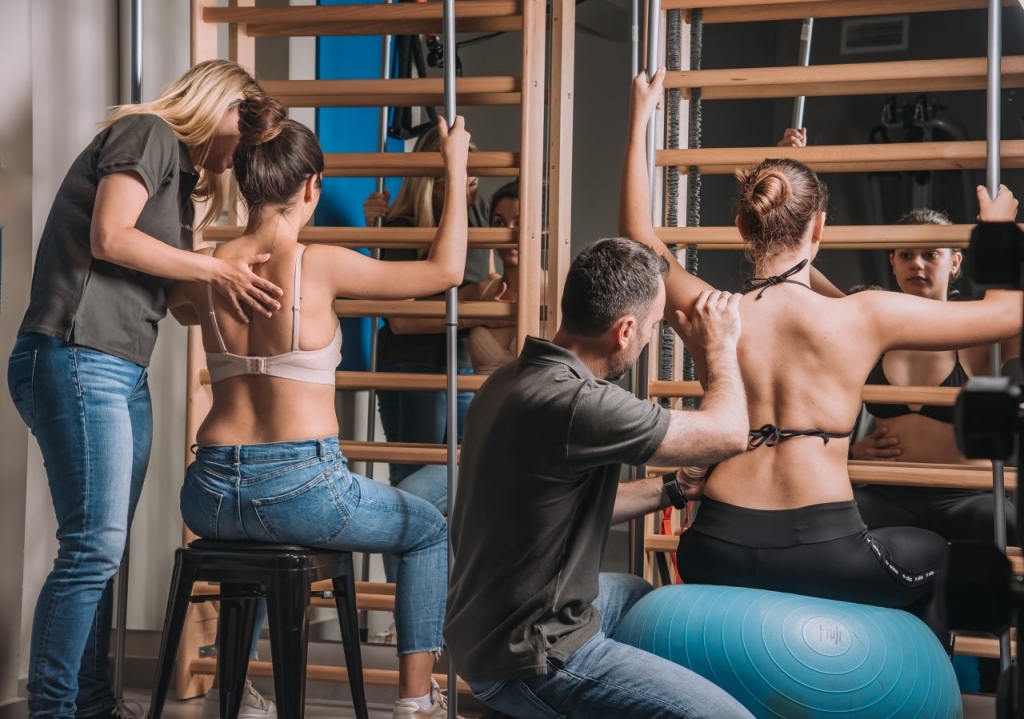 The ISST Schroth Camp and the intensive individual programs take place in the physiotherapy laboratory:
Ave.. Ιασωνίδου 59 &, Amazon 37, Greek 167 77
2109607585
www.physiorehab.gr